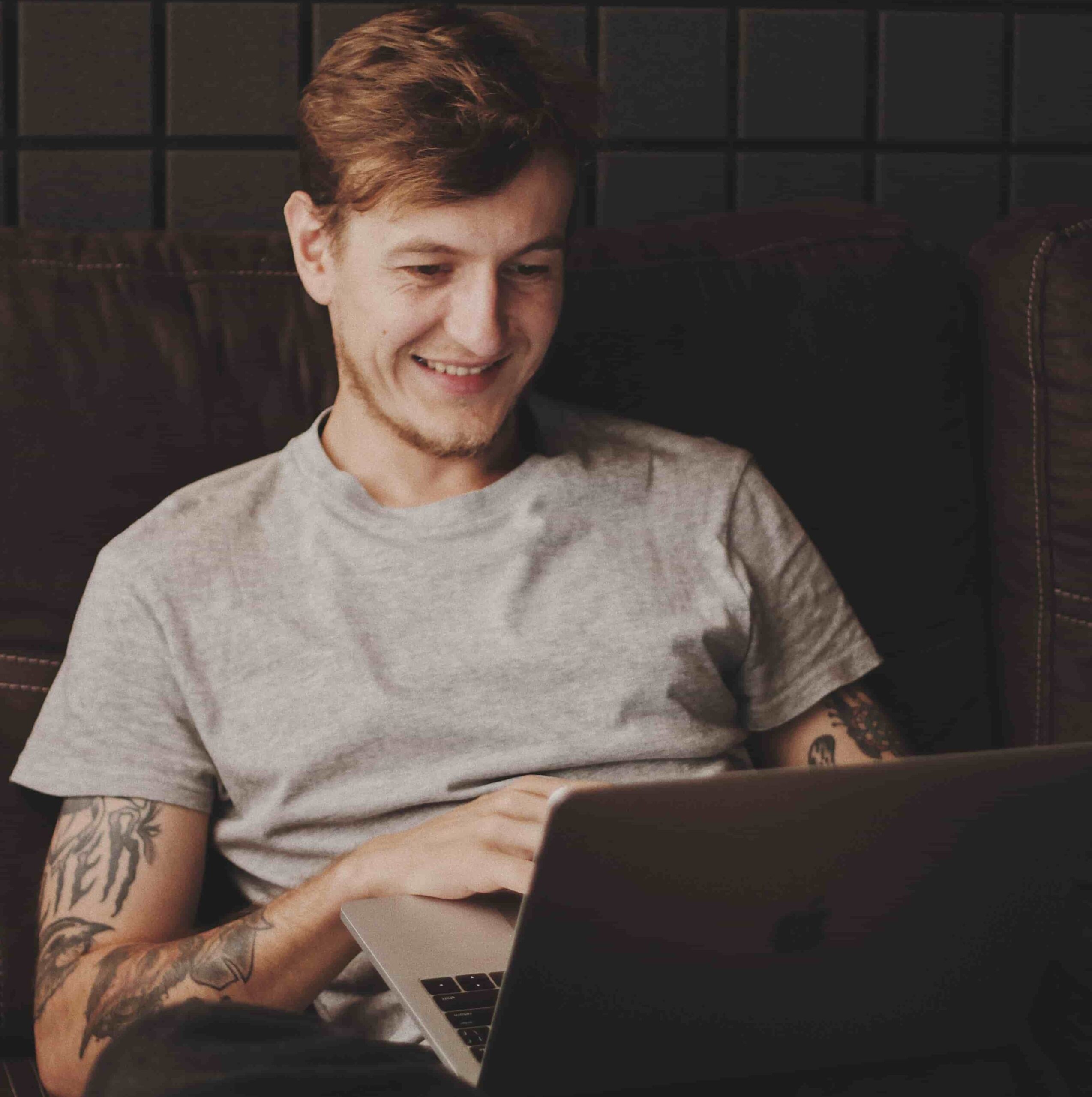 Freelance SEO
First of all, it does not require a college education or any big startup fees. In fact, you need very little financial resources to get into the game. And what about the liberty of working from home? You can do it on the side or full-time when you have enough clients, the choice is yours. But being a successful SEO freelancer is much easier said than done. Yes, there are many good reasons to take on the challenge. However, you need to have all your ducks in a row if you want to compete with other professionals in the business.
This article is all about helping you build a solid foundation when you begin your freelance SEO journey. While it cannot guarantee success, it definitely improves your odds.
1. Learn As Much About SEO As Possible
The first thing you have to do is build your knowledge of search engine optimization. And keep in mind there are many areas you can focus on. But if you plan on providing professional SEO services, it is critical that you know what you are talking about. More importantly, you should be able to execute the strategies you discuss with your potential clients. How long it is going to take depends on your dedication and approach. Take courses, read articles, and soak up all the SEO information you can get.
2. Build A Portfolio
When you start out as a freelancer, you obviously have to get clients to build a strong portfolio. But how do you convince clients to hire you without an initial portfolio? Because you can talk about the most complicated areas of SEO with a potential client, they are still going to ask about your previous experience. So, how do you handle this situation?
It is recommended to start a few websites of your own. And if possible, monetize them through advertising or even affiliate marketing if you have to. This is going to take some time, but once these websites are in place and boast of high rankings, they can start serving as your portfolio. Basically, you use your own websites to showcase your skills.
3. Establish Rates And Details
Before you start selling your freelance SEO skills to a client, it is very important to establish certain things first. For example, what are you going to charge and what do your services involve? Think of all the details a client might ask about and have your answers ready. This shows you truly are professional and that clients can trust you to be organized. More specifically, clients are going to take you seriously, which is exactly what you want.
4. Focus On A Target Market
When you try to market yourself as an SEO freelancer to anyone that is willing to listen, you are bound to overwhelm yourself. Why? Because half the people you are marketing to simply don't care. Hence the reason for taking smaller aim at individuals that are more likely to need SEO services. For example, small online businesses are popping up every day and these are in desperate need of quality search engine optimization.
While you cannot charge small businesses a fortune for your work, they provide the perfect start for much bigger things. Remember that you need to gather experience if you want to impress bigger clients. And what better way to do this than helping smaller companies find their feet through SEO?
5. Put Yourself Out There
It is very important that you make your skills public. In other words, join the right social media platforms (like LinkedIn) and start spending time on SEO relevant forums. Not only can you learn a lot just by chatting with your peers, but you can build a strong reputation as someone who knows their stuff.
At the same time, you want to take another proactive approach by creating profiles on freelance platforms. These platforms bring freelancers and businesses together. Here you can pitch your skills to clients and give your freelance SEO career a significant boost.
6. Do Not Take On More Than You Can Handle
When you start gaining clients, you might have to make some tough choices. Because even though all the money you can make will motivate you to work around the clock, do not take on more than you can handle. If you do, consider how it can influence the quality of your work? All it takes is one bad client to ruin it for you, especially when you are still trying to make a name for yourself.
Instead, stay organized and give yourself a chance to breathe every now and again. The last thing you want is to burn out before you get started.
7. Stay Up To Date With SEO Changes
As you probably know, search engine optimization tactics are constantly changing and adapting to new algorithms set out by search engines like Google. And as we have seen in the past, these algorithm changes can be damaging if and when websites fail to adapt to these changes. What you learn today can take a dramatic turn tomorrow, which means you have to stay on top of SEO updates. You want to know about the latest and most effective ways to gain website visibility. Because then you can really impress your clients and expand your freelance career.
8. Always Deliver A Good SEO Service
This is a basic rule for every good business, and it all comes down to delivering a service that clients will remember. You want them to tell others how good you are, and you want them to come back to your skills when updates or maintenance is necessary. So, do your best to communicate with clients on a regular basis and constantly keep them abreast with how your SEO strategy is progressing. Then you can count on more clients coming your way.
As mentioned, these tips will not guarantee success. But if you are serious about being a successful SEO freelancer, take them to heart and use them.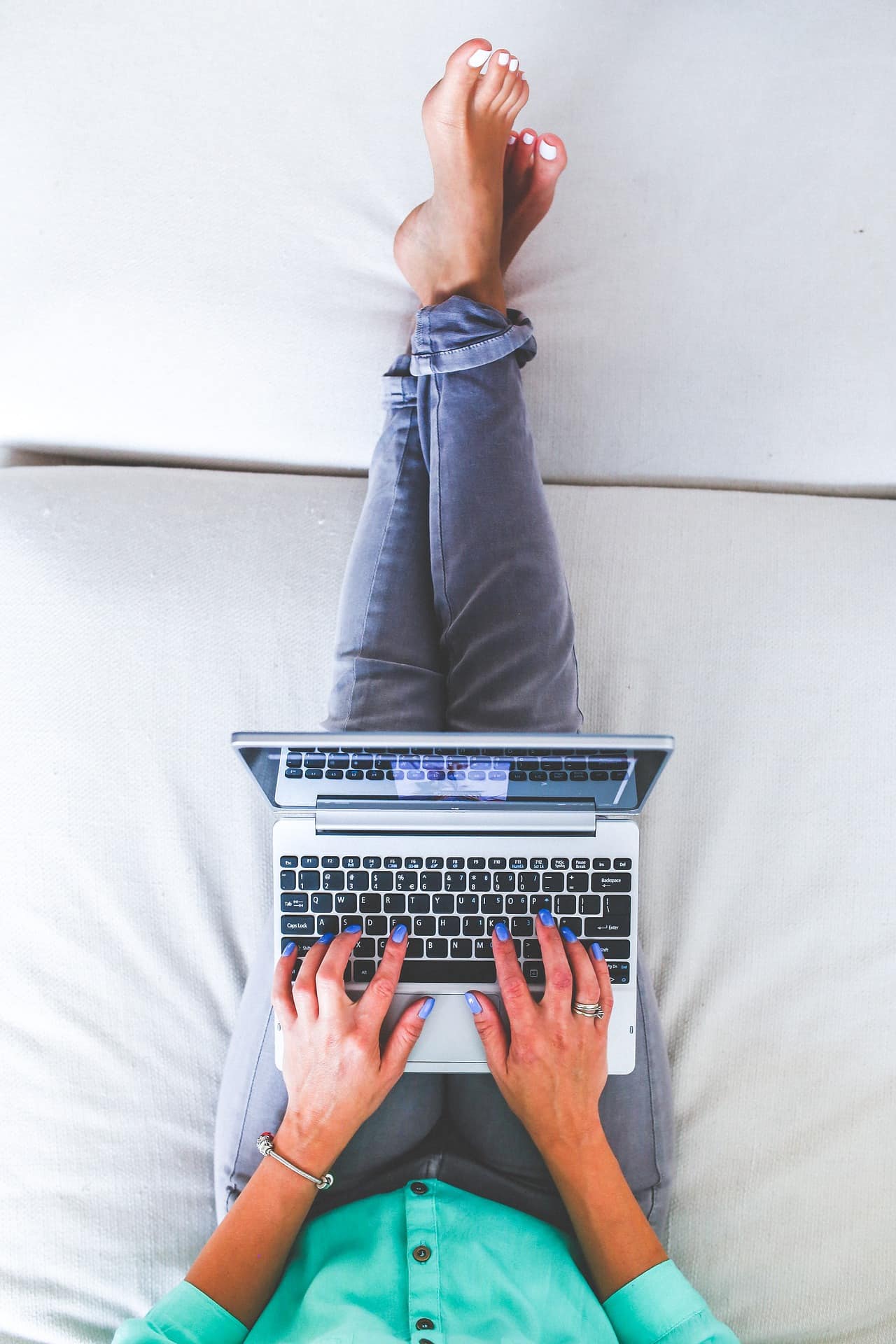 How To Become A Sucessful Freelance SEO
Search Engine Optimization increases traffic to a website, builds online presence and brand credibility, builds trust, increases leads, conversion rates, and sales, and establishes brand awareness. That is why SEO is important to the success of any business.
However, several business owners do not know how to improve the search engine rankings of their websites. They do not want to spend countless hours and days learning SEO, so they hire a freelance SEO to help them improve the search engine rankings of their website. Therefore, there is a huge demand for freelance SEO experts.
Becoming a freelance SEO is not only financially rewarding. It is also fulfilling in the types of work you will do. You will choose your clients and you can fire any client. You have complete freedom, so you can work from anywhere in the world. Working with the best clients can improve your overall quality of life.
However, several people fail in this exciting career. It takes time and lots of effort to succeed. Do not expect to land clients easily. You will have to work hard to prove that you know what you are doing. If you fail to rank their websites, they will stop working with you. Commit to becoming the best SEO expert.
What is Freelance SEO?
Freelance SEO improves search engine rankings of websites by optimizing them for the search engines. They use proven SEO strategies to rank websites in the search engines. Also, they build quality links to these websites. Quality backlinks, a major search engine ranking factor, improve the rankings of a website.
Why Is SEO Important to Your Clients?
SEO has been proven to bring highly targeted traffic and to have a high return on investment. However, some business owners do not know the importance of SEO. You can easily convert some of these business owners into your clients by showing them the importance of SEO. That is why you need to know the benefits of SEO.
Here Is How SEO Can Help Your Clients
Improve Search Engine Rankings
Some people build their websites and wait to get traffic from search engines. They do not target the right keywords or improve the user experience of their website. These people will fail to get free organic traffic. They can succeed by using proven SEO strategies to improve the search engine rankings of their websites. You should learn and master the best SEO strategies if you want to improve the rankings of your client's websites.
Free Organic Traffic
Free organic traffic is quality traffic. It is highly targeted. Some companies spend millions of dollars every year to appear on top of search results. They pay for ads that appear on the first page of the search engine. SEO can help you generate free organic traffic. You will focus on ranking a website using the right SEO techniques. Once the site is ranking for several keywords, your client will get free traffic.
Beat Competitors
Small businesses are competing with well-established businesses. It is hard to beat well-established businesses on paid online ad platforms, such as social media platforms. They have huge marketing budgets, so they can easily beat the small businesses. Luckily, small businesses can use SEO to rank their websites. They can target low-competition keywords, which are easy to rank for. Also, some of the big businesses do not focus on SEO.
Build Brands
It is easy to use SEO to build a brand. You will focus on ranking a website on the search engine. People start their online search on their favorite search engine. Therefore, they only visit the websites on the first page of the search engine. If people regularly see a website, of a certain brand, on the first page of the search engine, they are more likely to do more research about that brand. Improving your online presence can help you build your brand.
Build Trusts
Some people use certain search engines because they trust them. They know the search engine lists the best websites on the first page. That is why some people trust the websites they find on the search engine. Also, you will focus on creating the best content when doing SEO. People will read the content once they land on the website. They will love the content, so are they more likely to trust you.
Increase Conversion Rates
It is easy to use SEO to increase conversion rates. As mentioned above, you will focus on creating top-notch content. Your website visitors will love the content. They will spend more time on the website reading the content. It is much easier to convert people who love your content. Why? You have proven that you know what you are talking about. Increasing your conversion rate increases your sales.
Build An Email List
You can use SEO to build your email list. Building an email list increases your sales. You will build a relationship with your email subscribers. Some people will visit your website, and they will return to the search engine after reading your content. They might never visit your website again. However, they will leave their email address if you ask them. You will send them regular updates. In fact, some of them will become your regular website visitors.
These are some of the benefits of SEO. You need to know these benefits if you want to become a successful freelance SEO. You will show potential clients the importance of SEO. If they can see how SEO can help their business, they are more likely to hire you. Remember to tell them some of these benefits.
What Should a Freelance SEO Know?
There are several things you need to know if you want to become a successful SEO expert. Your job is to rank the websites of your clients. You will only retain most of your websites if you are good at ranking websites. Retaining most of your clients will make your work easier. And you will get more referrals from your existing clients.
Here Are Some Of The Things You Need To Know
On-Site Optimization
You need to know on-site optimization because you will spend more time optimizing your client's websites. You will review and make the necessary changes to their websites. You will optimize the photos, content, Meta data, page titles, and even the sitemap. On-site optimization can help increase rankings and increase traffic to a website. Therefore, you need to learn how to optimize a website for search engines.
Build Quality Links
Several internet marketers know the importance of links in SEO, so they rush to build links to their websites. The search engines end up penalizing their websites. Why? They were building low-quality links. You need to build quality links to your client's website. You can lose all of your clients if the search engines penalize their websites. Build links from large and relevant sites. Building quality links can help increase search engine rankings.
Competitor Analysis
You will face stiff competition in every industry. It is even impossible to rank for some keywords in some industries. Why? You cannot compete with the businesses, targeting these keywords, because of their authority. Competitor analysis can help you spot some opportunities. You will avoid targeting keywords that your strong competitors target, increasing your chances of ranking the website in the search engines.
Keyword Research
It is easy to rank for some keywords. It is tempting to target keywords that get thousands of searches every month. Because you know you will get lots of traffic if you rank for some of these keywords. However, you will have to do more work to rank for these keywords. Doing proper keyword research reduces the work you will have to do. You should target low-competition keywords. You can even rank for some of these keywords without building links.
Web Coding
As an SEO specialist, you need to know the basics of Meta tags and web design. Merging your SEO strategy and web design will help you see great results. You will be able to design a website for SEO purposes. In fact, if want to hire a professional web designer to design your website, you will never a problem communicating with that expert. You will get an SEO compliant website from your web designer.
Content Marketing
Are you creating the right type of content? Some SEO experts spend several months creating content for their clients' websites. They succeed in getting traffic, but they do not see an increase in sales. The problem is they did not create the right type of content. If your client wants buyers, you need to search for buyer intent keywords. Then, create content targeting these keywords. You need to know how to do content marketing properly if you want to be successful.
Mobile Optimization
Billions of people search for information on their mobile phones. Therefore, search engines now rank mobile-friendly websites. Your website might never rank if it is not mobile-friendly. Optimizing your website for mobile improves user experience and increases your search engines. It is easy to optimize a website for mobile these days. In fact, you can use one of the mobile-friendly themes to build your client's website.
Local SEO
Many small business owners know the importance of local SEO, so they are looking for local SEO experts. You need to learn local SEO because some of your clients might want to rank for local keywords. You will keep these clients if you are good at local SEO. For example, you may find dentists who want to rank their websites, so you will work with them. It is easy to retain them as long as they see great results from their local SEO campaigns.
What Skills Does a Freelance SEO Need?
Improving your skills can help you become a successful SEO expert. Search engines keep changing their algorithms, so you should never stop learning and improving your skills. You need to focus on the best SEO strategies if you want to be successful in the long run. It is easy to learn some of these skills. You can even learn them with a simple online search.
Here Are Some Of The Skills You Need As An SEO Freelance
Social Skills
You will work with people, even though you will work from the comfort of your home. You need to build great relationships with your clients. You might have to attend some conferences and events as you try to get more clients. You need social skills to talk with the people at these events and conferences. Improving your social skills makes it easy to connect with your new people and build a relationship with them.
Strong Work Ethic
Everyone is jealous of the life of freelancers. They do not have a boss and they work anytime they want. However, this has led to an increase in the number of lazy people getting into this industry. You need to have a strong work ethic if you want to become successful. You will work hard on your client's project. You will lose your clients if you cannot deliver the promised results. You will also learn new SEO techniques if you have a strong work ethic.
Writing Skills
Business owners hate spending more money on different content creators and SEO professionals. You should learn how to do proper keyword research and write incredible content. As an SEO expert, you should know how to write SEO articles. Many people do not know how to write SEO articles. Having this skill alone can help you attract new clients. Why? You will write SEO articles that will rank in the search engines. Also, your articles will increase conversion rates.
Analytics Skills
It is difficult to get important data in Google Analytics and Google Search Console. Many people do not even the importance of the data in these tools. You should know the necessary data to pull from these tools. You will use that data to make the right choices. For example, you will know your most popular keywords. You can create more content targeting these keywords. They will rank quickly because these keywords are already popular on your website.
Research Skills
It is important to do proper research when doing SEO. Your goal is to rank a website in the search engine. Therefore, you are competing with thousands of websites in your niche. You will spend more time going through the websites of your competitors. You do the research to learn how you can beat them. For example, some of your competitors might write short articles, so you can beat them by writing longer and better articles. Also, doing proper research can help you find the right keywords.
Flexibility
Do not assume all SEO strategies will work on every website. You might succeed by writing longer content for a certain website. However, you can fail by writing longer content on another website. Therefore, you need to be flexible. You should change your SEO strategies if they stop working. Using the same strategies can slow down your progress, so never stop learning new SEO strategies.
Optimizing Content
It was easy to rank content by stuffing your content keywords in the past. Keyword stuffing no longer works today. The search engines can penalize you for keyword stuffing. You not only need to optimize the content. You also need to ensure the content is user friendly. You need to know how to optimize the content for both the website users and the search engines.
Have a Thick Skin
You will compete with the best SEO experts in different parts of the world. Some of these SEO professionals will underbid you because they live in cheap countries. If you are in a first-world country, you will have a problem competing with these SEO experts. You will need to focus on quality work and have a thick skin. If you get negative feedback, do not let it affect you. Focus on becoming better, so learn from your mistakes.
You will never go far as an SEO expert if you do not have the right skills. Business owners want results, so they only work with SEO experts that deliver results. If you do not have any SEO skills, you will never rank a website in the search engine. You will get a negative reputation and lose all of your clients.
Why Become a Freelance SEO?
It is impossible to game search engines nowadays. In fact, many people have lost their business because they used the wrong SEO strategies. Therefore, the demand for reliable and trustworthy SEO experts is increasing every year. Businesses hire SEO specialists to help them rank their websites. It is much easier to become an SEO expert. You will succeed if you are willing to do the work.
Here are some of the reasons to become a freelance SEO.
Become Your Own Boss
Many people hate their jobs and their bosses. They hate waking up every morning to go to jobs they hate. They only go for the job to feed their family and to keep a roof over their heads. Becoming an SEO expert can help you become your own boss. You will work with several businesses, choose your clients, and work from anywhere you want. You will set your own schedule.
Monetize Your SEO Skills
You will never have to spend most of your time creating SEO campaigns for several businesses. There are other ways for monetizing your SEO skills. For instance, you can consult other businesses or create and sell educational resources. You will never lack opportunities for monetizing your SEO skills because more people and businesses are focusing on white hat SEO. That means they are willing to spend money on the best SEO experts.
Make Money Flipping Websites
Websites are selling quickly these days. It is very easy to sell a well-established website. Why? It takes time to rank a website in search engines. And several websites do not rank in the search engines. Therefore, many people prefer buying websites that are already ranking for several keywords. As an SEO expert, you can use your skills to build websites. You can then sell them for a profit once they are getting free organic consistently.
Sell Leads
Several businesses spend money on quality leads. You can use your SEO skills to build websites and collect leads from these websites. The traffic from the search engine is highly targeted, meaning you will collect quality leads from your website. You can find several businesses willing to pay for these leads. They can even pay you per lead. You will make lots of money selling leads.
Grow Your Business
Working with several clients can get boring, especially if it is difficult to satisfy these clients. You can stop working with these clients and focus on building your online business. You know how to attract organic traffic, and there are several ways for monetizing website traffic. Building a business gives you more control and you will put your destiny in your hands. You can monetize the traffic with affiliate products and display ads.
Quit Your Job
Freelance SEO can help you quit your job. If you love SEO, then you love ranking websites in the search engines. You can make a full-time income helping businesses generate traffic from search engines. You do not have to quit your job immediately. You can do your client's in your free time. As you continue to get more clients, you can quit your job to work on the SEO campaigns of your clients.
Peace Of Mind
Having a successful SEO agency can give you peace of mind. You will never have to worry about losing your job or income. In addition, you can stop working with difficult clients. You will have more fun working with your best clients. And you will never have to worry about search engine penalties if you are using white hat SEO strategies. You are also free to work from the comfort of your home.
These are some of the reasons to become a freelance SEO. However, it is difficult to be successful in this industry. You will compete with experienced SEO experts, so you need to be resourceful and work hard if you want to succeed. You can reduce your learning curve by learning from the best SEO experts.